Hancock Historical Museum is looking for barns to feature on a barn tour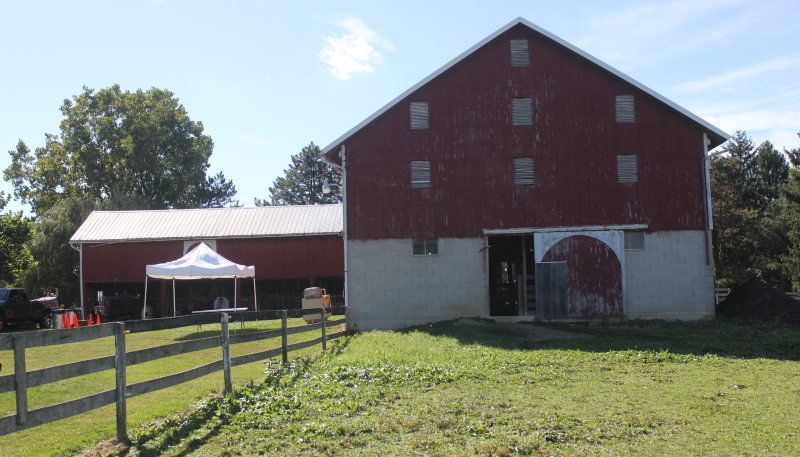 [ad_1]
The Hancock Historical Museum is looking for a few more barns to feature on their Visit to the historic barn in September.
Every two years, the museum showcases a collection of timber-frame barns in Hancock County on a self-guided tour to pay homage to special cultural resources that have stood the test of time and represent heritage local agricultural.
The museum is asking Hancock County residents who own a beautiful historic barn to consider participating in the event.
The museum has provided the following information on what they are looking for.
1) Timber-framed barns in Hancock County. You don't need to know how old he is – we'll find out! Timbers can be hand hewn or sawn, but framing should use traditional joinery (i.e. mortise and tenon). Barns may still be in full operation with hay, livestock, etc., or be used for storage or other use.
2) Barn/property owners willing to offer their hospitality and welcome guests to view their barn on viewing day, September 10th.
3) Barn/property owners interested in promoting our agricultural heritage by serving as a showcase property during this great circuit!
The barn does NOT need to be…
1) Empty. We know that farmers use their barns. We know they store things, often including animals! Your barn doesn't have to be spotless to be part of the tour and it can be in full swing. We must provide a safe way of viewing the barn setting for guests, but we may restrict access to any part of the barn for viewing. We have had barns in all states of use and conditions on past tours.
2) Perfect. Some of these barns may be over 170 years old. We know they will show their age. Many have been modernized over the years to suit different uses and machines. Many have undergone repairs to keep them standing for the next generation. As long as the bones are there, the changes are acceptable and help tell the story of the farm. We had barns on the tour that were unfortunately demolished or burned down. We know they won't all be standing forever, and that's all the more reason to introduce them NOW!
People who have an old barn that they think might be a good candidate for the tour and who would like to participate should contact the Hancock Historical Museum by clicking on here or by dialing 419-423-4433.
[ad_2]
Source link