Jasper County Historical Museum opens for season with familiar programs – Newton Daily News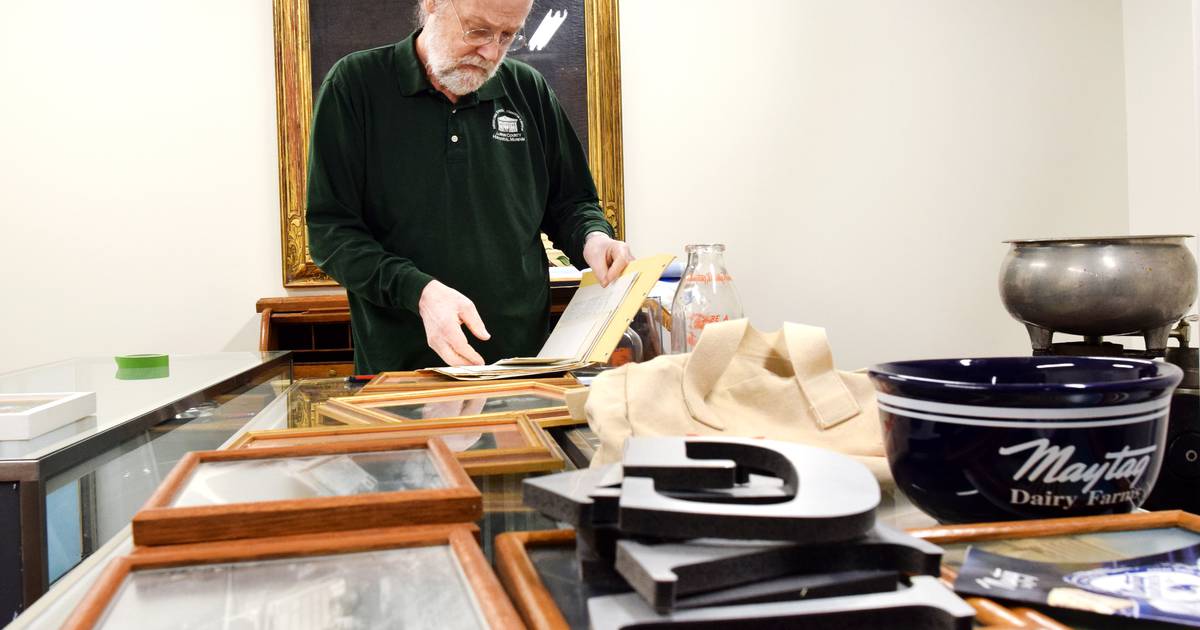 [ad_1]
History class has resumed.
The Jasper County Historical Museum opens for the season at 1 p.m. on May 1, offering residents free admission to explore Newton's installation and all of its exhibits. In addition to opening its doors to local and out-of-county visitors, the museum brings back its Brown Bag Lunch-and-Learn every second Wednesday of the month.
Ken Barthelman, the museum's executive director, said Brown Bag Lunch-and Learn events have not taken place since the pandemic began. Guests are encouraged to bring their own lunch or dedicate their lunch hour to learning something new each month, usually related to the history of Jasper County.
While many Brown Bag luncheons are history-focused, some speakers will provide more community-based learning. For example, the first luncheon on May 11 will feature a presenter from Earl May Lawn & Garden. In the past, meaningful historical projects were the favorite subjects.
"It's nice to bring ordinary people to the museum almost every month," Barthelman said. "You get people you haven't seen or in a while, at least."
Museum staff also expect to see more unfamiliar faces this season. Due to the success of the Tree-mendous Christmas Extravaganza event last year, Barthelman wouldn't be surprised to see those same guests return to see the museum without all the old-school Christmas trees and decorations.
"We've all heard constant comments from people looking at Christmas trees about these things. rear Christmas trees," Barthelman said. "They had no idea what was here. So I think we're going to get some of those people back. And we're going to do the Christmas offer again this year too.
Each year, the museum creates a temporary exhibition on a local sport. In the past, Museum Board Member Dave Rorabaugh has displayed artifacts and information about the county's golfing history. This year, Rorabaugh created an exhibit recognizing area football teams.
"He'll have some of the first-place state trophies and some of that stuff on display, and a lot of old helmets that are pretty cool," Barthelman said.
During this season, Barthelman will unveil an early Maytag story, which he acknowledged is already scattered throughout certain areas of the museum. This information will be focused on one area and will relate to four past presidents of the company: FL Maytag, EH Maytag, LB Maytag and Frederick Louis Maytag II.
"Everyone thinks one person did it all, but that's not the case," he said. "But it should be ready very soon after we open."
Volunteer guides are available for guests, although the emphasis is on self-guided tours. The museum has received a small grant from Jasper County GEMS that will allow staff to cover the costs of more in-depth tours by local historian Larry Hurto on certain dates, to be announced later in the season.
All residents of Jasper County can visit the museum free of charge. Out-of-county adults are charged $10 to enter. The museum will be open at 1 p.m. daily.
Contact Christopher Braunschweig at 641-792-3121 ext. 6560 or cbraunschweig@newtondailynews.com
[ad_2]
Source link