Memories of Maria Peggy Diaz" Chapbook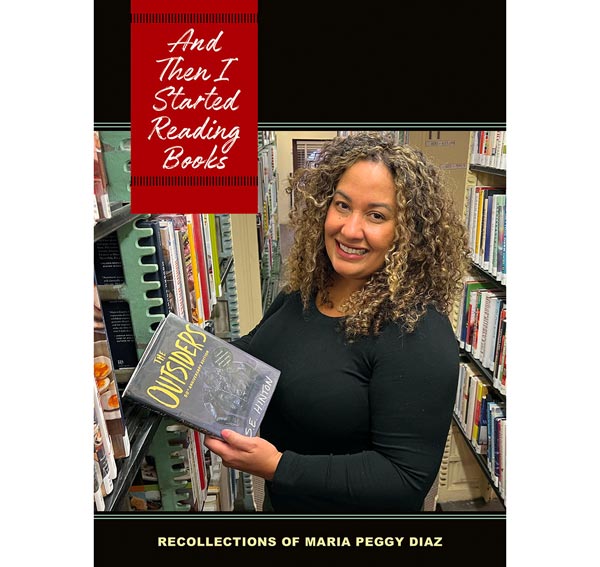 [ad_1]
NEWS | FEATURES | PREVIEWS | EVENTS
originally published: 04/21/2022
(HOBOKEN, NJ) — Hoboken Historical Museum will celebrate the release of "And Then I Started Reading Books: Recollections of Maria Peggy Diaz" – the 36th book in their Hoboken Oral History Project – on Sunday, April 24 at 4:00 p.m. The event is free and refreshments will be served. Everyone who attends will receive a copy of the chapbook.
Maria Peggy Diaz grew up in Hoboken and describes how reading books when she was young opened her mind and helped her imagine worlds of possibilities for her life. After being trained in firefighting in the navy, it became a career goal. In 2002, she overcame hardships and obstacles to become the first Latina firefighter in Hoboken. She was promoted to captain in 2011. The museum is delighted to help document and share her inspiring story.
The Hoboken Oral History Project is a project of the Hoboken Historical Museum and the Hoboken Public Library, and was supported by a Special Projects Grant from the New Jersey Historical Commission, Department of State.
Hoboken Historical Museum is located at 1301 Hudson Street in Hoboken, New Jersey. It is open Tuesday to Thursday from 2 p.m. to 7 p.m.; Friday from 1:00 p.m. to 5:00 p.m.; Saturday & Sunday from 12:00 p.m. to 5:00 p.m.
Advertise with New Jersey Stage for $50-$100 per month, click here for more info
---
Advertise with New Jersey Stage for $50-$100 per month, click here for more info
---
[ad_2]
Source link