The Detroit Historical Museum looks back on 20 years of electronic music festivals
[ad_1]
Over the past two decades, the Detroit Electronic Music Festival has evolved from a popular volunteer event to a professionally produced spectacle. And this year, the festival — formerly known as the Detroit Electronic Music Festival (DEMF) and now Movement Music Festival — has even gone virtual with a lineup of performances by Carl Craig, Claude VonStroke, Dez Andrés and more. were accessible to people all over the world. the world.
To mark 20 years of history and the impact the annual event has had on the tech community, the Detroit Historical Museum is launching a new photography exhibition titled 2000/2020: Celebration of 20 years of the electronic music festival in Detroit. The exhibition opens on September 26 and will run until the next movement music festival in spring 2021.
Curated by local "electronic music insiders" Rita Sayegh and Tim Price, the exhibition highlights the past 20 years of the festival through framed photographs and a "live wall" of fan photos. The collection of fan photos will continue to grow as more electronic music enthusiasts share their images with the museum.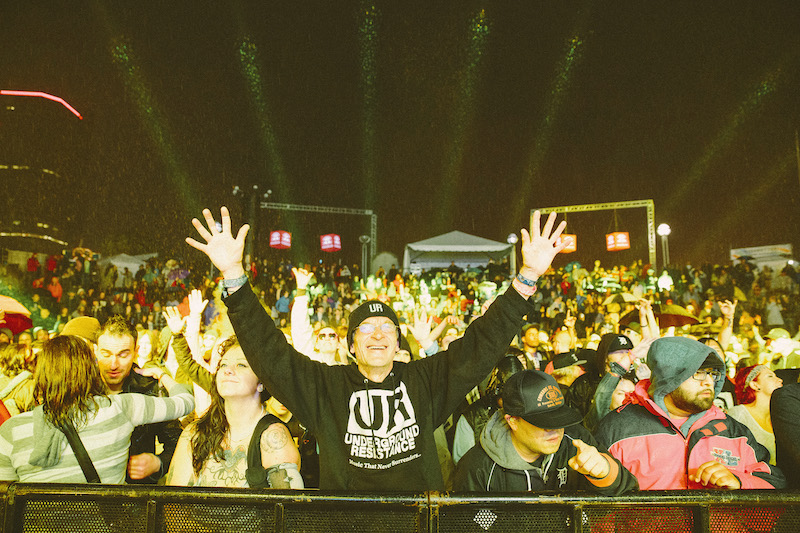 "We really wanted to tell this story from the perspective of the people who make Detroit festivals so vibrant," says Tracy Irwin, exhibits and enrichment manager for the Detroit Historical Society. "From fan photos to an exhibit that gives visitors a behind-the-scenes view of the action, this exhibit will be great fun for anyone who loves the music or the festival."
The exhibit will be based in the museum's Robert and Mary Ann Bury Community Gallery, and access to 2000/2020: Celebrating 20 years of the electronic music festival in Detroit is included in general admission. For those unable to visit in person, the Detroit Historical Museum offers a virtual exhibit online.
The opening of the exhibition coincides with the launch of Lunchtime Techno, a new series of events featuring a lineup of DJs, food trucks and activities that will take place in the museum's Legends Plaza from 11 a.m. to 3 p.m. 30 from September 26 to October 10. On September 26, guests can enjoy music from DJ John Collins, food from Guerilla foods and Cold Truth Soft Serve, and a pop-up record sale from Peoples Records.
Due to the pandemic, the Detroit Historical Museum is open with abbreviated hours. Additionally, the museum operates with timed tickets to ensure social distancing, and visitors must make a reservation online to guarantee a timeslot. Guests 5 years and older must wear masks.
For more information about the museum, submitting photos to the exhibit, and safety protocols, visit detroithistorical.org.
[ad_2]
Source link