Tulare County's Largest Historical Museum is Now a Certified Center for Autism™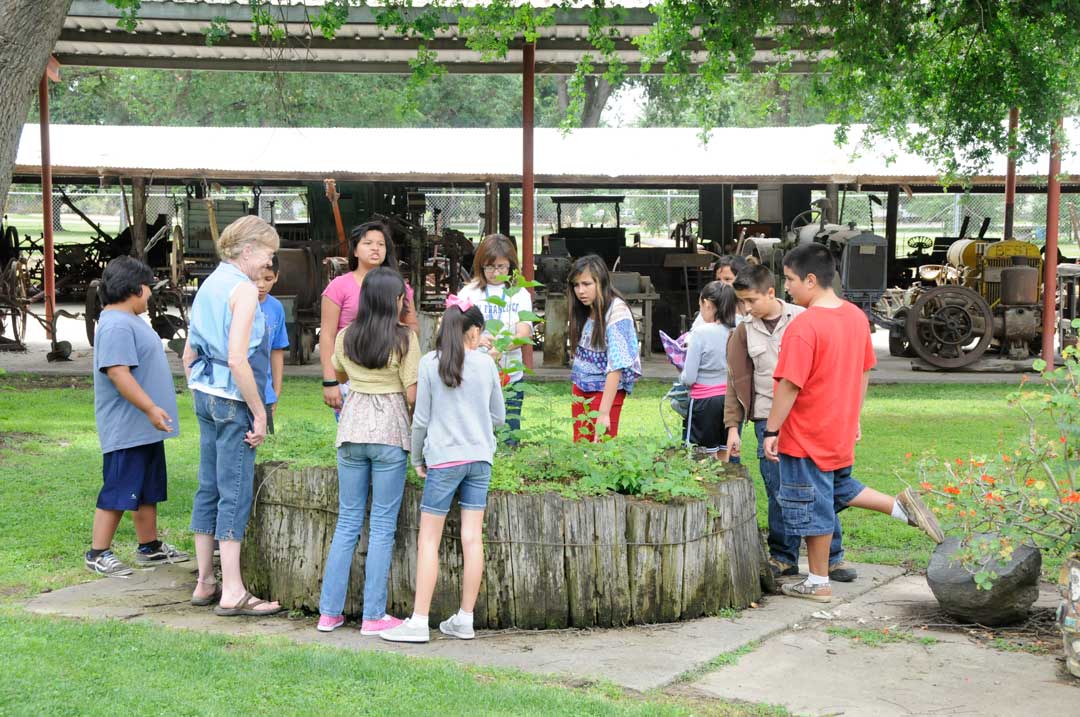 The Tulare County Museum has earned the Certified Autism Center™ (CAC) designation, awarded by the International Board of Credentialing and Continuing Education Standards
The Tulare County Museum has earned the Certified Autism Center™ (CAC) designation, awarded by the International Board of Credentialing and Continuing Education Standards (IBCCES). CAC certification demonstrates the Tulare County Museum's commitment to making all guests, including people with autism and other sensory sensitivities, feel welcome. To meet the requirements of the CAC designation, Museum staff have undergone training and certification to better understand and improve the experience of visitors with autism.
"The Tulare County Museum serves a large community and we strive to include all visitors. This program has helped us make further progress towards that goal of inclusivity," says Amy King-Sunderson, museum curator.
The Tulare County Museum has joined other local organizations in an effort initiated by Visit Visalia to achieve Certified Autism Destination designation through IBCCES, which would mean that visitors have access to a multitude of trained and certified options when seeking entertainment, recreation and travel. options in the area.
"We are proud to work with the Tulare County Museum and support them as they enhance the guest experience at their museum and continue the journey with other members of the community who are working to make Visalia a destination more accessible," said Myron Pincomb, Chairman of the IBCCES Board.
For more than 20 years, IBCCES has been the leader in dementia training and certification for healthcare, education and business professionals worldwide. Many people with autism and their friends and family may face challenges when traveling to new places or visiting new places. To meet these needs, IBCCES has created training and certification programs and other materials for attractions, hotels and other recreational venues to ensure that more options are available to these visitors.
IBCCES also created AutismTravel.com, a free online resource for parents that lists locations and certified professionals. Every organization listed on the site has met the Certified Autism Center™ (CAC) requirements.
About Tulare County Museum:
The Tulare County Museum is the largest museum in Tulare County, housing one of the largest collections of Native American baskets in California, as well as artifacts from the pioneer era, an extensive collection of firearms and of saddles with Visalia saddles, turn-of-the-century farm equipment, restored buildings from the late 1800s, and many other treasures that tell the story of Tulare County. The newest addition to the museum is the Tulare County Farm Labor and Agriculture History Museum, where several cultural groups and their contributions to farm labor and agriculture are featured. Cultural diversity is a vital source of Tulare County's rich history. As history continues to be made, it is important to be aware of the impact that our previous and current history has on our present and our future. To reach its potential, our community must understand the contributions of different cultural groups, individuals and innovations and their influence on our history.
About IBCCES
Providing the global standard for training and certification in the field of dementia – IBCCES provides a series of certifications that enable professionals to be leaders in their field and improve outcomes for the people they serve. These programs are recognized worldwide as the leading standard for training and certification in the fields of autism and other cognitive disorders.